originally published: 03/26/2020
Covid-19 Special Entertainment – Curtain Up! Features Live Performances for Homebound Seniors – Time for Old Variety Shows Return
When my dad was in skilled nursing facility I actually enjoyed the frequent entertainment that came around. There were musicians who traveled the 'senior circuit' as well as story tellers, lecturers, authors, etc. It was like a daily real-life variety show. Now, the concept has come into concentrated reality with online variety shows like the new 'Curtain Up'. One can also provide his or her own variety shows by summoning up YouTube on the big screen. We've provided a little help, with some suggested videos below from 'the good old days' when Ed Sullivan was king. We have enlisted JB to be your host, below. Enjoy!
SAN FRANCISCO, CA — Seniorly has announced the launch of a free daily show for seniors called Curtain Up! airing live on streaming YouTube. The show began airing March 26th at 4:00pm (EST) and will air every weekday following at the same time. It includes performances by actors, singers, comedians, and many other artists. Broadcasting into senior communities and homes nationwide through Seniorly's relationships with thousands of senior living providers, Curtain Up! will be streamed live via YouTube.
Curtain Up! was created in response to the Coronavirus Covid-19 pandemic that has isolated more seniors now than ever before. In the U.S. there are more than 12 million people over 80, many of them living at home alone or in senior living communities. During this unprecedented time, Seniorly has teamed up with performers from Broadway, Hollywood and all across the country including Bethany Joy Lenz ("One Tree Hill"), Will Roland (Be More Chill, Dear Evan Hansen), Jean Louisa Kelly (Uncle Buck, Mr. Holland's Opus, Yes, Dear), Aaron Lazar (Sting's The Last Ship, Dear Evan Hansen) Alyse Alan Louis (Soft Power, Amélie), Eric William Morris (King Kong), Harrison Chad (The Black Suits, Caroline or Change), Branden & James ("America's Got Talent"), Lauren Marcus (Be More Chill), Sheridan Mouwad (And Peggy Tour of Hamilton) and many others who are volunteering their time to entertain and connect with these seniors live.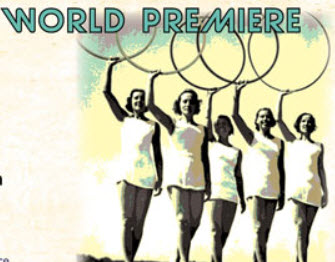 (Editor's Note: We believe the above performers don't include seniors. As far as the programming we will have to wait and see but it might be nice to enlist some senior performers, of which there are many still kickin' -and probably more talented that some of today's young stars- to include in the show. How's about 97-year-old Betty White, for example, if she's still performing , or Dick Van Dyke, or Mel Brooks or any number of others… Not to get to political, but when's the last time you saw a performer whose over 65 on late night TV? Pretty rare, other than some politicians, who some of us rather NOT see. In the meantime, instead of having to wait for the next 'Curtains Up,' we've included some favorite entertainers from the past who you can view here and now… Call it JB's Variety Hour (or half hour of my own):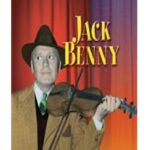 I'll be your host, if you will, coming out of retirement. The old violin's a little rusty but if you don't mind, I'll begin the show, below. So, Welcome to the New Toast of the Town.. and a one -a two – a three….